Recently, Wanwang announced a strategic cooperation with Sina Weibo and the China Internet Network Information Center (CNNIC) to launch a series of microblogging innovative products based on CN domain names and ".China" domain names for small and medium-sized enterprises to jointly create a microblog industry for SMEs. chain.
The "micro-era" has come. How can SMEs use microblogging and use microblogging efficiently and cost-effectively? From Sina Weibo to Wanwang Micro Station, SMEs can automatically generate official interactive website pages with Weibo content for 5 seconds. From Wan Wang Micro Station to Micro Station Domain Name, SMEs can quickly have their own CN domain name or "China. "The domain name also points to the micro-station, real-name registration can be completed within one week; from the micro-station domain name to Sina enterprise micro-blog, SMEs can automatically bring the information of real-name filing into the Sina enterprise micro-blogging certification, and the faster opening of the Sina enterprise micro- Bo, and then enjoy more abundant microblogging display and marketing interactive services. In this series of linkages, each link integrates the three parties' deep understanding and strong support for SME customers' needs.
As Zhang Wanwei, Vice President of Wanwang said: "We are cooperating with Sina Weibo and CNNIC to enable users to use Weibo to use live websites and make good use of it. Enterprises can use Weibo content to quickly generate their own interactive websites. You can also use the Weibo platform to better realize product display, marketing promotion and customer interaction, thereby improving the competitiveness of SMEs in the micro-era."
Let Weibo change its interactive website for 5 seconds Today, there are 324 million Internet users using Sina Weibo, including a large number of SME users. Of the 400,000 SME fees collected by Wanwang, 80% of users often Log in to your own Sina Weibo. Based on the strong brand influence in the SME market, Wanwang has more than 3,000 new corporate customer registration members every day, but for some reason they have not completed the construction of their corporate website. Can the cost of establishing a SME client be reduced to the "free" pole? Let all customers get their website by "clicking"? In the face of these challenges, "Wanwang Micro Station" was born.
The essence of Wan Wang Micro Station is actually to use "Weibo Content" to automatically generate "interactive website". This product is a special website application jointly launched by Wannet and Sina Weibo. Users can automatically generate Weibo's "image and text" website. Microsite content and Weibo are always synchronized and support the movement of various terminals. access.
Liu Xingliang, an internet industry expert, commented on Wanwang Micro Station. It is a very creative microblogging application. The content released by small-business customers on Weibo is mainly the products and services of enterprises. These contents also happen to be the contents of corporate websites. The user clicks on the authorization and the Weibo content is automatically generated as a website page. The layout is beautifully beautiful, giving the enterprise customer a brand-new experience. More importantly, when someone visits this page, they can also "forward and comment" the content like Weibo, and let the content come back to Weibo for further dissemination. The company's microsite is no longer a traditional static website. Instead, it became a website platform that interacted with hundreds of millions of microblog users.
Microsite domain name: The highlight of domain name innovation is that microblogs have microsites. After users generate their own interactive microsite pages in 5 seconds, they need to purchase a domain name that suits them and resolve the domain name to the microsite. However, the complex purchase process of traditional domain names and the more technically analytical operations have once again become the threshold for SMEs to use microsites. Can significantly reduce the cost of building a domain name system? Wannet's innovative product "micro-station domain name" adopts the "resolve-to-bundle, real-name-name-record" innovation model, supplemented by an ultra-low price of 88 yuan/year, which greatly reduces the time cost and use cost of users purchasing matching domain names. . Many users who purchase microsites share their experiences on Weibo. Based on the CN domain name and the "microsite" domain name of ".China", it is simple, cheap, and convenient.
Insiders pointed out that in the Web1.0 era, besides applying for domain names, the establishment of an enterprise requires multiple links such as website design and virtual hosting, and requires professionals to carry out routine maintenance and updates. This is a significant cost for SMEs. The Wanwang Micro Station combines the CN domain name and the ". China" domain name with the innovative microblog from the media, and has redefined the establishment of the enterprise. While helping SMEs to significantly reduce IT costs, it also provides them with a more convenient network marketing channel.
Corporate microblogging through train: Let SMEs also use Sina microblog Currently, over 130,000 companies have opened Sina microblogs, of which 29% of Fortune 500 companies and 41% of Chinese Fortune 500 companies have To settle in, these brand companies carry out a large number of social marketing activities on the Weibo platform every day. On May 9th this year, Sina officially released the enterprise microblog 2.0 (new corporate microblog). The new version of the company's microblogging 2.0 mainly promotes the brand highlights, data center, and application center highlights, optimizes the brand display effect and speed, and provides powerful data analysis tools, allowing companies to fully understand the effectiveness of microblogging marketing and adjust the program in a timely manner. The efficiency of operations can be greatly improved.
Can SMEs use powerful corporate microblogs like large companies? Fan Liang, general manager of Sina Weibo business planning and development, answered in the affirmative: "Sina Weibo and Wanwang have opened a microblogging express train for enterprises. They hope that the dynamic SMEs, like big companies, can also use Weibo to conduct Social marketing, Sina Weibo and CNNIC cooperated to support Wanwang to promote Wanwan MicroStation products, again reflecting Sina Weibo's high attention to the SME market.From Sina Weibo to Wanwang Micro Station, from Wanwang Micro Station Microsite domain name, microsite domain name to Sina enterprise microblogging, this is a very good microblogging industry chain, promote the prosperity of SMEs is an important responsibility of Sina microblogging, we hope that every SME can use microblogging With live microblogging."
This is just the beginning of the three application services launched through the cooperation of Wannet, Sina Weibo and CNNIC. We can clearly see a chain of SME microblogs built by three parties together. We also see that the three parties have followed the construction process. One of the tenets is that the cost is lower, the use is simpler, and the results are faster. This just happens to cut the lifeblood of SME development.
"These three products are just the beginning." Zhang Benwei, vice president of Wanwang, said that Wannet will also jointly develop more enterprise-level application services with Sina Weibo and continue to adhere to the principle of lower costs, easier use, and faster results. We will comprehensively reduce the threshold of micro-blog marketing for SMEs and help SMEs to "digger" on the 300 million Weibo user platform.
In electrical distribution, a fuse cutout or cut-out fuse is a combination of a fuse and a switch, used in primary overhead feeder lines and taps to protect distribution transformers from current surges and overloads. We make available these fuses in varied specifications to meet the clients' different preferences in an efficient manner. China Service Cut Out Fuse,Porcelain Polymer Fuse Cut Out manufacturer, choose the high quality Porcelain Electric Fuse Cut Out,Porcelain Cut Out Fuse, etc.

MAIN DIMENSIONS AND STANDARD PARTICULARS

Type

RLF-5

RLF-5

RLF-9

RLF-9

Rated Voltage,KV

15-27

15-27

24-27

24-27

Rated Current,A

100

200

100

200

Breaking Current,A

10000

12000

8000

10000

Impulse Voltage,KV

125

125

150

150

Power-Frequence withstand Voltage,KV

45

45

65

65

Creepage Distance,MM

355

355

505

505

Weight,KG

8.8

8.8

12

12

Dimension,CM

51.5x34x12

51.5x34x12

48x34.5x14

48x34.5x14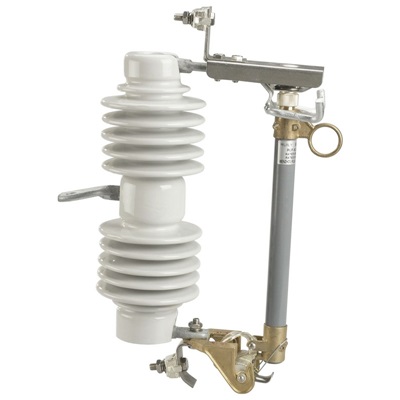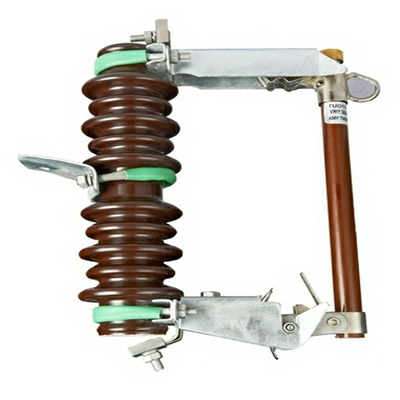 We warmly welcome friends both domestic and abroad to visit our company, if you have any questions, please contact with us directly.
Porcelain Cut Out Fuse
Service Cut Out Fuse,Porcelain Polymer Fuse Cut Out,Porcelain Electric Fuse Cut Out,Porcelain Cut Out Fuse
FUZHOU SINGREE IMP.& EXP.CO.,LTD. , https://www.cninsulators.com