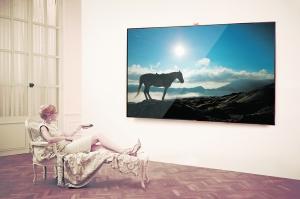 The flagship product ES9000 of Samsung TV has a 75-inch large screen, uses Samsung's top-level imported LCD panel, 8mm ultra-narrow frame design and noble and elegant rose gold appearance, at the same time, it integrates humanized operation, rich intelligent applications and powerful 3D functions. One is the flagship product in the Samsung TV product line.
With the continuous upgrading and improvement of flat-panel TV technology, more and more consumers gradually turn their attention to large-size flat-panel TVs. According to the "Investigation Report on the Consumer Demand of China's Flat-panel TV Cities in January-June 2012" published by the China Electronics Chamber of Commerce. Display: 46-inch or larger screen TV will become the mainstream of future consumption, large-size TV market will become the focus of competition of various manufacturers. Relying on its own advantages, various manufacturers have adopted different competitive strategies, some with flagship designs, some with high definition quality, and some with smart applications. Samsung, with its comprehensive strength and deep accumulation in the TV field, started from the three directions of design, picture quality, and smart applications, and built the ES9000 as a "all-round player" in a large-screen TV.
Rose gold for an elegant design

The ultra-narrow frame design pioneered by Samsung has become a classic to lead the trend of flat-panel TV design. The application of ultra-narrow frame design on large-screen TVs not only weakens the frame's interference and restraint on line of sight, but also integrates with high-end home environments. As one. The border of the ES9000 is only 8mm, and it can be almost ignored by the large 75-inch screen. At the same time ES9000 also has new breakthroughs in the appearance of color and material, it does not use the usual black or silver, but borrowed from the design of jewelry, jewelry and other artworks, the border is a rare rose gold nickel alloy, aluminum alloy wire drawing base, Create a noble and luxurious style. Based on Samsung's consistent "minimalist concept", the ES9000 uses a retractable built-in camera, allowing users to enjoy the convenience of technology without sacrificing the overall linear design at the top of their slim screen.
High-definition 3D creates high-quality picture quality

ES9000 adopts top-level imported LCD panels, which embodies Samsung's many top technologies in the field of panels. It is rich in color, exquisite in resolution, and transparent in texture. For large-screen TVs, large-size and fine picture quality is a contradiction. ES9000's latest Super Local Illumination Technology II plus solves this problem very well. Compared with traditional LED LCD TVs, it has 288 controls. The module has a four-fold increase, achieving 1,152 area-accurate light control, which improves the quality of the image quality by three times. Excellent image quality performance allows users to enjoy the IMAX movie-like visual shock of a large 75-inch screen in their own living room.
Matching the wide field of view of the large screen, the ES9000 also has a stunning 3D effect. With the unique advantages of active shutter 3D technology, ES9000 can maintain the original resolution and image brightness of the screen when playing 3D content, realizing full HD 3D image effects. At the same time does not affect the display of 2D quality.
Smart content + interaction sets off the future of television climax

In the ES9000 flagship product, fully integrated Samsung SMART TV humane control and intelligent application capabilities. Gesture control, voice control, facial recognition and other rich human-computer interaction capabilities allow users to enjoy a sci-fi feeling that combines artistic temperament with ease. Based on the Samsung Apps (Samsung App Store), the ES9000 has a wide selection of exclusive HDTV applications, involving video on demand, games, social networking, and children's education. Particularly worth mentioning is that the ES9000 is equipped with the Hunan TV's WoFun Internet TV business, which has nearly 100,000 hours of free content resources, and just 4M of network bandwidth, you can enjoy such as "God of War", "The Last Wind Son", "Earth Core Adventures" and other classic high-definition 3D movies, and ordinary HD movies only 2M bandwidth.
In this upcoming big-screen battle, the ES9000, the all-around player, has won the first chance by virtue of its outstanding performance in appearance, quality and smart applications, and is expected to become the most dazzling big-screen TV of the year. In addition, Samsung also has a large selection of 60-inch and larger smart TVs for consumers to choose, covering both LED LCD and plasma product categories.
In the past 10 years, Samsung TV has maintained a leading position in the global market. From LED to 3D to smart and big screen, Samsung is an important sponsor and promoter in every wave of technology upgrades in the TV industry. In terms of market performance, since 2006, Samsung has consistently secured the top spot in global market share.
Speakers with working frequency response range from 150~15000Hz are called full range speakers.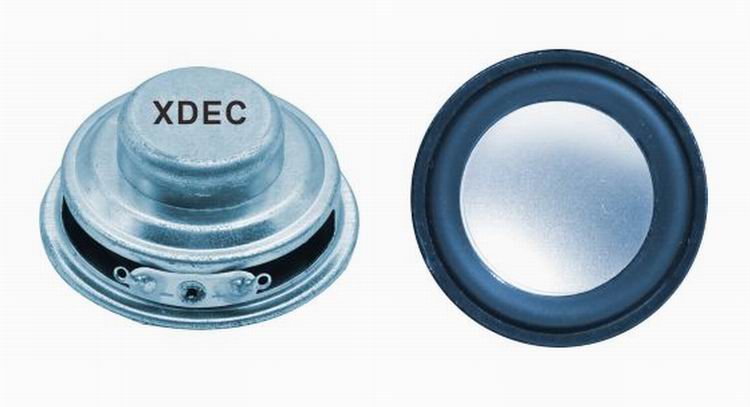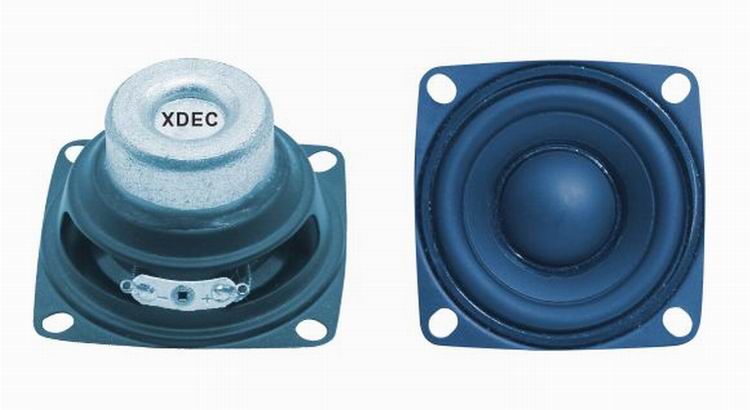 FAQ
Q1. What is the MOQ?
XDEC: 2000pcs for one model.
Q2. What is the delivery lead time?
XDEC: 15 days for normal orders, 10 days for urgent orders.
Q3. What are the payment methods?
XDEC: T/T, PayPal, Western Union, Money Gram.
Q4. Can you offer samples for testing?
XDEC: Yes, we offer free samples.
Q5. How soon can you send samples?
XDEC: We can send samples in 3-5 days.
Full Range Speaker
Full Range Speaker,Full Range Loudspeakers,Range Speaker,Small Full Range Speakers
Shenzhen Xuanda Electronics Co., Ltd. , https://www.xdecspeaker.com