Haimeidi's latest model, the Mango Que Q H6, will be officially launched on June 1st. The TV box has the characteristics of "small and extraordinary". The design highlights the intelligent human-computer interaction function, and focuses on voice and Bluetooth services. The signal flight system is an advantage, providing users with the most intelligent search, fast forward, pause, play and other operating functions, low power Bluetooth 4.0 module, can be used with Bluetooth handles, headphones, stereo, keyboard, mouse and other equipment, is the player The most desirable operating function.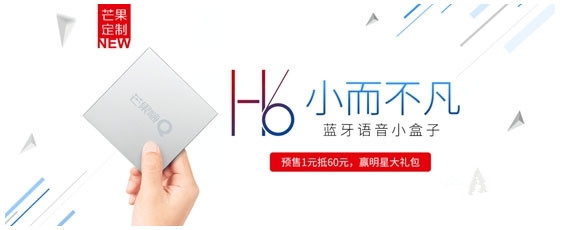 Mango Q Q6 starting
At present, the new mango å—¨ Q H6 has been pre-sold in Jingdong Mall, 1 yuan deposit can reach 60 yuan, the final payment can be 288 yuan.
Buying the first product, Mango Q H6, is a chance to win a thousand-dollar gift. How to buy this new product is the cheapest?
purchase guide:
1. Appointment of mango å—¨Q H6, online payment of 1 yuan deposit (1 yuan deposit can be reached 60 yuan);
2. Participate in the carousel activities after paying the deposit, and have the opportunity to win a star gift package worth 799 yuan;
3. On June 1st, the final payment of 288 yuan was paid;
4, purchase is a gift card worth 128 yuan;
5, participate in drying singles can get red packets, the first 100 can win 100 yuan worth of red packets;
6, participate in drying singles also have the opportunity to win the value of 349 yuan free single award;

Mango Q Q6 First Event
Users who participate in Jingdong Mall and pay the deposit, when purchased at Jingdong Mall at 12:00 on June 1st, can refer to the purchase guide and enjoy the most comprehensive discount opportunities, allowing them to purchase the most affordable TV box with the least amount of money. Multiple gifts are waiting for you.
Mango å—¨ Q H6 supports 4K hard solution and 4K playback, 3D Blu-ray playback, clarity is 4 times the 1080p, the picture is more realistic; support H.265 hard decoding, save 50% of the bandwidth, while greatly reducing the playback of high-definition video speed Dependency.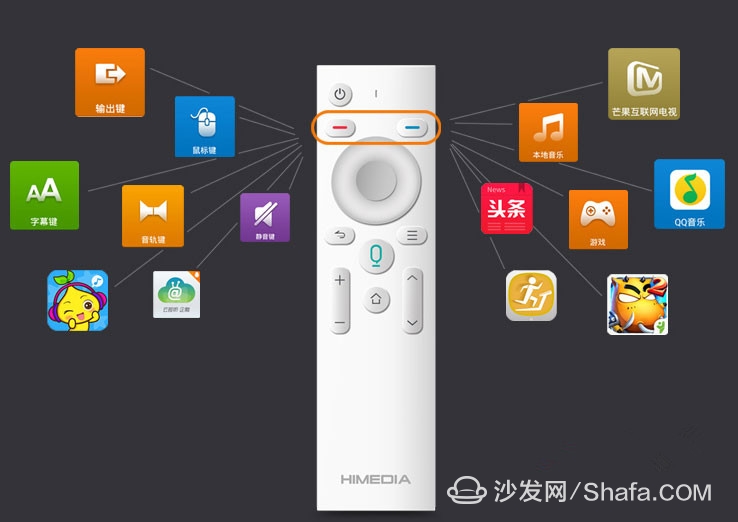 Mango Q Q6 Bluetooth Remote Control
The new Mango Q Q6 TV box has a built-in XF voice operating system that supports two dialects: Putonghua, Sichuan dialect and Cantonese dialect. It also provides users with a mobile phone voice remote control function. Voice mode can search, play video, variety, music and other entertainment content, but also view the weather forecast, listen to jokes, nothing to use small dialects is also full of fun.
In addition to supporting 360-degree voice remote control, Mango Q Q6 TV box with built-in Mango TV can also use mango TV to order on-demand movies, variety shows, etc. Mango TV is backed by Hunan Wei, providing 1,800 high-quality films, 200,000 hours of TV dramas, 1,300 files of variety shows and 16,500 hours of documentaries.
Speaker System,Home Sound System,Indoor Speaker System,Outdoor Speakers System
The ASI Audio Technology Co., Ltd , https://www.asi-sound.com