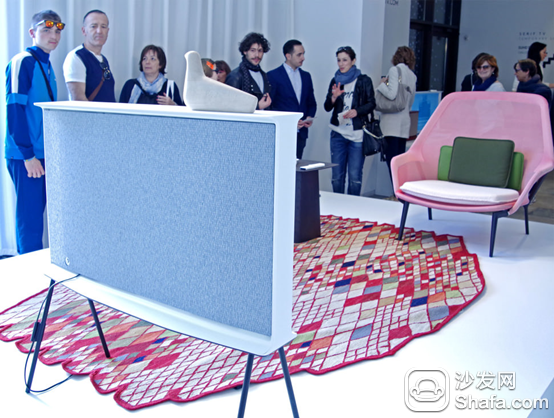 Samsung had released a high-end concept TV called Serif TV at the end of last year. Samsung said that this product is considered as an iPhone in the television field and has given it high hopes. Here we will experience the high-end of Samsung with foreign media. Concept TV.
Like most people, I also like beautiful electronic products, especially televisions. The appearance is even more important. Unlike tech editors who are busy testing the performance of electronic devices all day long, I don't demand the perfect picture, but I just want to hang my TV on the wall to look good.
As an editor of the technology industry, it seems to be a bit dereliction of duty to say this. But I'm a design lover and a "trimming line", so I'm more admired for the appearance of an attractive television with a simple interface instead of the wide color gamut.
Because of this, I was extremely excited when I saw Samsung Serif TV, not only because it had a unique "medieval" look that was designed by the French designer Ronan & Erwan Bouroullec, but also because it used Samsung's exquisite 4K. SUHD panel.
In view of the excellent performance of the previous paragraphs of SUHD TV products, I have every reason to expect the performance of Samsung Serif TV to be so outstanding.
The first time I contacted Serif TV was in November last year, but recently in Milan Design Week, I had the opportunity to appreciate it closely. I immediately made up my mind to use this rare opportunity to try Serif TV. Whenever a new technology product is released, it is the media's practice to write an in-depth review article that thoroughly analyzes the new product. But this time, I want to change the method.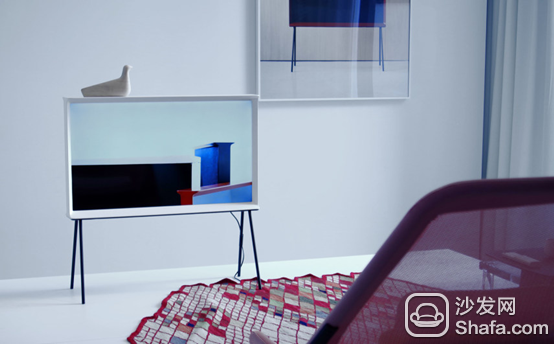 There is no doubt that there are many senior television editors and critics around the world, and I am by no means one of them. As a "newbie", I think it is better to talk about the quality of Serif TV from the perspective of an ordinary consumer.
Size and availability
In fact, Serif TV is not a TV but a series. For now, it has three products. The largest 40-inch model is called "Serif TV" and is priced at US$1,700 (equivalent to approximately RMB1.1 million). It is available in both dark blue (model UE40LS001CU) and white (model UE40LS001AU). Followed by 32-inch models, known as "Serif TV Medium", the proposed retail price of 1,000 US dollars (equivalent to about 6,500 yuan), there are white (model UE32LS001AU) and dark blue (model UE32LS001CU) two. The two Serif TVs can be placed directly on the table, or they can be mounted on the floor using Samsung's specially designed stand.
In addition to the above two models, the Serif TV series also has a 24-inch model called the Serif TV Mini, which is priced at US$700 (equivalent to approximately RMB4,530). The Serif TV does not come with a stand and is suitable for use in a bedroom or kitchen. It is available in white (model UE24LS001AU) and red (model UE24LS001BU).
Port and remote control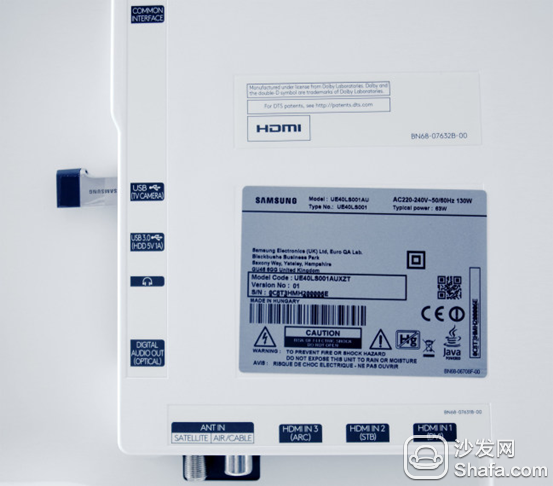 Unlike most TV products, Serif TV's ports and power cords are hidden under unique, attractive woven fabric back shells. After the TV is installed, as long as the magnetic cover is pushed back in place, all the ports and wires will be hidden, so that the TV looks clean and beautiful both from the front and the side and from the back.
Serif TV's ports are rich, including 3 HDMI ports, 1 USB port, 1 USB 3.0 port, optical audio output port, 3.5 mm headphone jack and coaxial interface.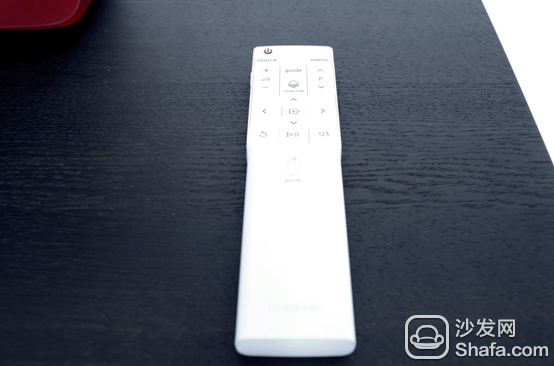 Serif TV's remote control is specially designed for it. The number of buttons on the remote control is very small. In addition to dedicated volume buttons, smart function buttons, and common buttons, the Serif TV remote control also integrates a cursor, as long as the remote control is aimed at TV, TV The cursor will flash on the screen and you can choose whichever you want.
Smart interface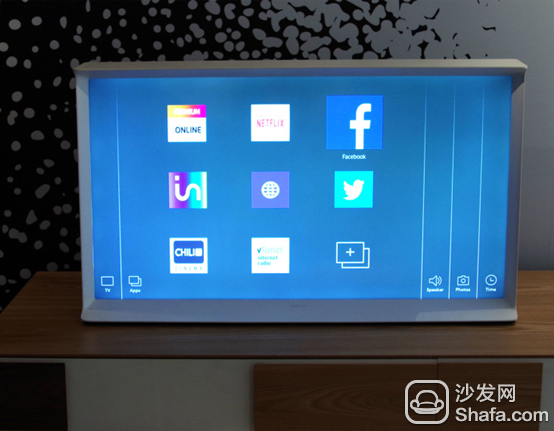 Like the highest-end Samsung TV, Serif TV also has Internet connectivity and smart features. But the difference is that it uses a special custom simple interface.
Although the interface is simple, almost all mainstream streaming applications can be found on Serif TV. Even if there are occasional omissions, users can also go to the Samsung App Store to find and download. At the same time, users can also stream music or upload photos via Bluetooth.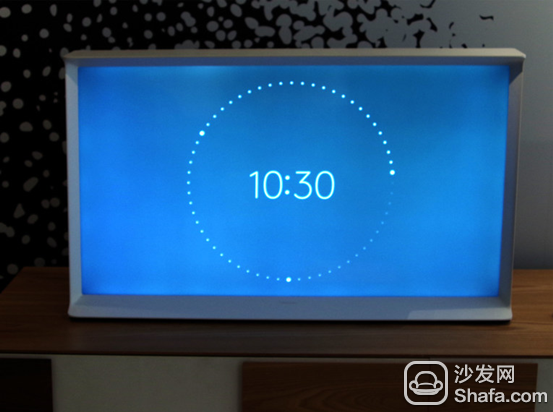 LG's webOS and Samsung's existing smart interfaces are all well-designed products. However, if you prefer simple design rather than extended functionality, Samsung Smart TV may be more suitable.
Interestingly, Samsung added the "curtain mode" to Serif TV. In this mode, the interface looks just like a lightly moving curtain in front of the TV. The lower right corner of the interface is the application, Bluetooth microphone, photo album, clock and other options.
First impression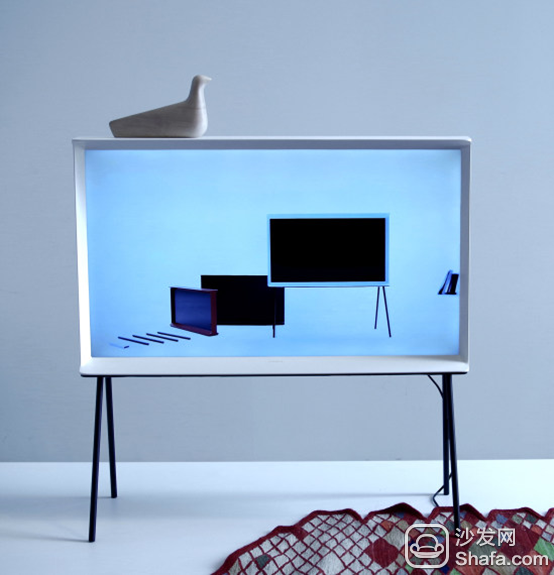 I think that many consumers will be attracted to Serif TV for their appearance. Serif TV is not the same as the black, glossy plastic case TVs that are nowadays mainstream. It is designed for those who want to have their own personal style and refuse to follow the flow of consumers.
I have no doubt that a large wave of critics will call Serif TV a "stunt." In fact, in industries with relatively small profit margins, the use of novelties to increase the price of products is a good way to increase profits.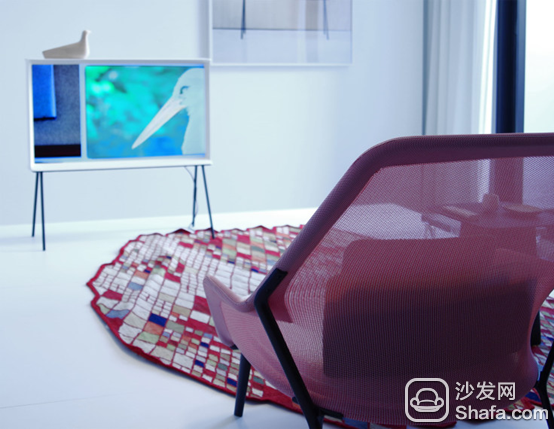 But what struck me most was that although the price of Serif TV was not at home, it was never too high. Consumers with a slightly economic foundation can afford such quality products.
As for whether Serif TV's sales can take off, I can only say that he does not represent the entire European market, but Americans can demand large-size, low-priced TV products. If Samsung has done this, profitability is a matter of course.
Gmaii Convenience Store Pos System gives your convenience store the tools to make quick sales and maximize your profit margins.
Convenience store's gums and mints products
Boost your store`s profits
Gmaii Convenience Store Pos System speeds up your convenience store`s checkout process, giving your customers maximum, well, convenience.
Never miss out on a sale
Gmaii Convenience Store Pos System alerts you when your items are running low so you can plan ahead, and avoid leaving a bad taste in customer`s mouths.
Convenience store's cold food products
Fine-tune your products
Gmaii Convenience Store Pos System analytics allow you to test new products, see which areas of your convenience store are profitable, and which items to replace.
Free up valuable time
From initial setup, to inventory, to closing out at the end of the day, Gmaii Convenience Store Pos System simplifies running a bustling, profitable convenience store.
Customer paying with Gmaii Convenience Store Pos System
Versatile Convenience Store POS: The Carmen St. Deli Way
The Carman St. Deli of Patchogue, NY used ShopKeep`s Convenience Store POS to speed up transaction times and maximize profit margins.
Convenience Store Pos System
Pos System Restaurant,Convenience Store Pos,Convenience Store Pos Software,Best Pos System For Convenience Stores
Shenzhen Gmaii Technology Limited , https://www.gmaiipos.com